News:
Halloween is almost here, which means it's time to celebrate the season with spooky movies and nostalgic favorites. And while there are plenty of scary movies out there that deliver thrills and chills, there's one film that remains an absolute essential for this holiday: Hocus Pocus. What ..
As the NFL regular season nears the midway point, the revived XFL has revealed its inaugural schedule of games on Fox, ABC, ESPN, ESPN 2, FS1 and FS2. Have a look below. The upstart pro football league — which has been resurrected by WWE chief Vince McMahon as a bid to satisfy year-round viewe..
EXCLUSIVE: Fox has given a script commitment to a U.S. adaptation of Argentinian mob drama The Cleaning Lady from The 100 writer Miranda Kwok, Stargirl EP Melissa Carter, Shay Mitchell's Amore & Vita Productions and Warner Bros. Television. Written by Kwok who is currently a supervising pr..
The Black List, an online yearly survey that features Hollywood's most popular unpublished screenplays, is all set to make an imprint in India. The survey's founder Franklin Leonard revealed this during a masterclass at the ongoing Mumbai film festival, where he is also serving as the he..
CBS has named the four helmers selected for its 2019-2020 Directors Initiative. Now in its 16th year, the initiative provides a platform for experienced directors to gain access to showrunners, executives, managers, and agents, as well as the opportunity to shadow CBS Television Network and CBS Tele..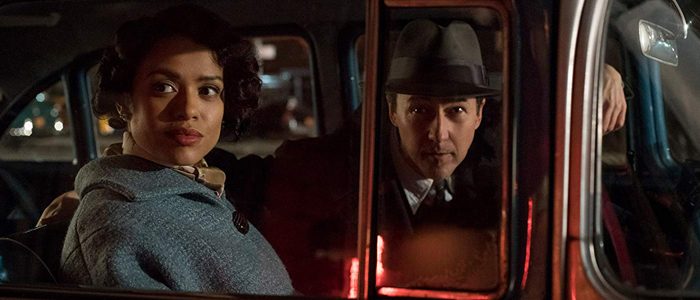 Edward Norton's adaptation of Jonathan Lethem's novel took over twenty years to bring to the screen. But while delays like this are traditionally to a film's detriment, it actually works in favor of Motherless Brooklyn. The distance allowed by this time in development leads to..
Comedy Central is teaming with All Things Comedy to produce a documentary about the late, great Patrice O'Neal. The docu will be an in-depth portrait of the comedian and is set to begin filming this fall. Michael Bonfiglio (Gary Gulman: The Great Depresh) will direct and executive produce alon..
Is there life after death, or even life after Culver Creek? The core four were facing those questions during Looking for Alaska Season 1 Episode 5 and Looking For Alaska Season 1 Episode 6 after the ultimate prank, has unforeseen consequences. Read our review as we discuss the changes ..
It was a good night for the broadcast networks, with most shows inching up. All Rise Season 1 Episode 5 scored 5.4 million total viewers and a 0.7 rating, matching its season-high in the demo. Our critic is enjoying this new legal drama. Are you? Bull was also on the upside wit..
Dark Castle Entertainment, HanWay Films and Ingenious Media have partnered on Simon Barrett's (V/H/S) upcoming feature Seance. Set in an all-girls boarding school haunted by a vengeful spirit, the horror film will star Suki Waterhouse (Assassination Nation) as Camille, a young woman who arrive..